Finding the best commercial awning contractors can be a challenging process, particularly for those new to the idea of using commercial awnings for increasing business. Because not all awning contractors are the same, it requires deep consideration to choose a reputable awning manufacturer to work with your company.
As you search "awning contractors near me," there are a number of qualities you should be aware of in commercial awning contractors. Custom awning designs and friendly customer service are just a couple of the many traits a valuable awning contractor will possess.
If you're in the market for buying a commercial awning, it's essential to evaluate the worth of awning and sign contractors. By doing so, you can be assured their products are effective and high-quality for your business. Today, we'll walk you through the important details of determining the value of commercial awning contractors.
High-Quality Commercial Awning Designs
When searching for reputable commercial awning contractors, it's important to note the variety of products available. Because commercial awning designs greatly vary, you'll likely desire a company that provides plenty of design options from which to choose.
Each type of commercial awning design serves a unique purpose for commercial businesses. Whether you have a particular awning in mind or you're new to the subject, working with an awning contractor with multiple commercial awning designs affects the outcome of your business' aesthetics.
Storefront Awning Designs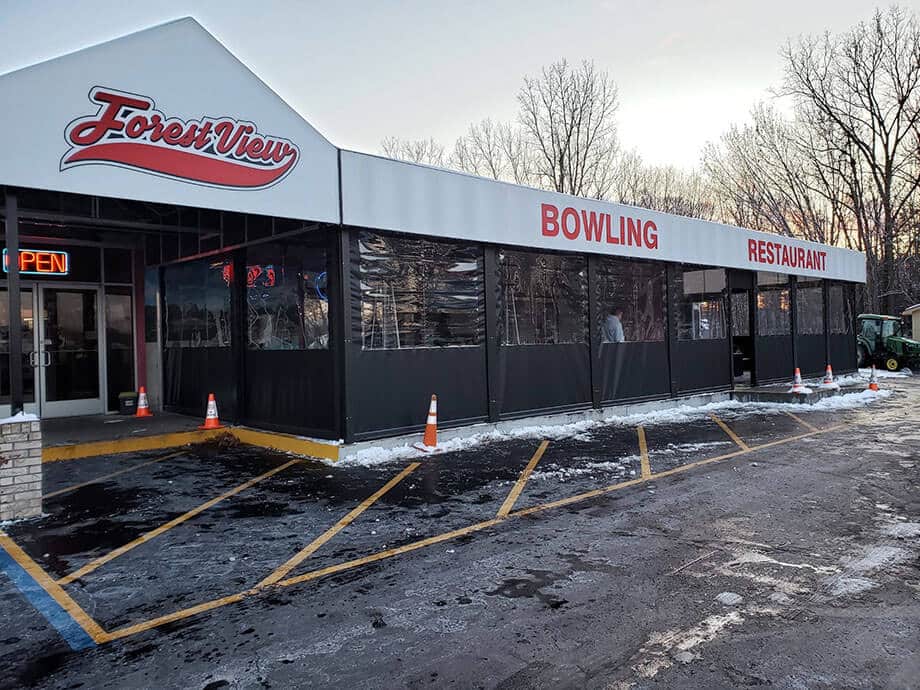 Standing out among the competition is key to running a successful business, installing a storefront awning may prove to be a valuable decision for your company. Storefront awning designs offer a range of benefits for businesses including improved visibility and powerful advertisement opportunities. With their attractive colors and creative styles, storefront awning designs have the ability to lure customers into your facility as well as make your establishment stand out to the public.
Because storefront awning designs elevate business' curb appeal, it's crucial to work with commercial awning companies that offer high-quality storefront awning designs. Many awning structures, including Marygrove Awnings' Storefront Awnings, utilize durable materials and bold designs for an inviting appearance and lasting impression in your community.
Sheet Metal Awning Designs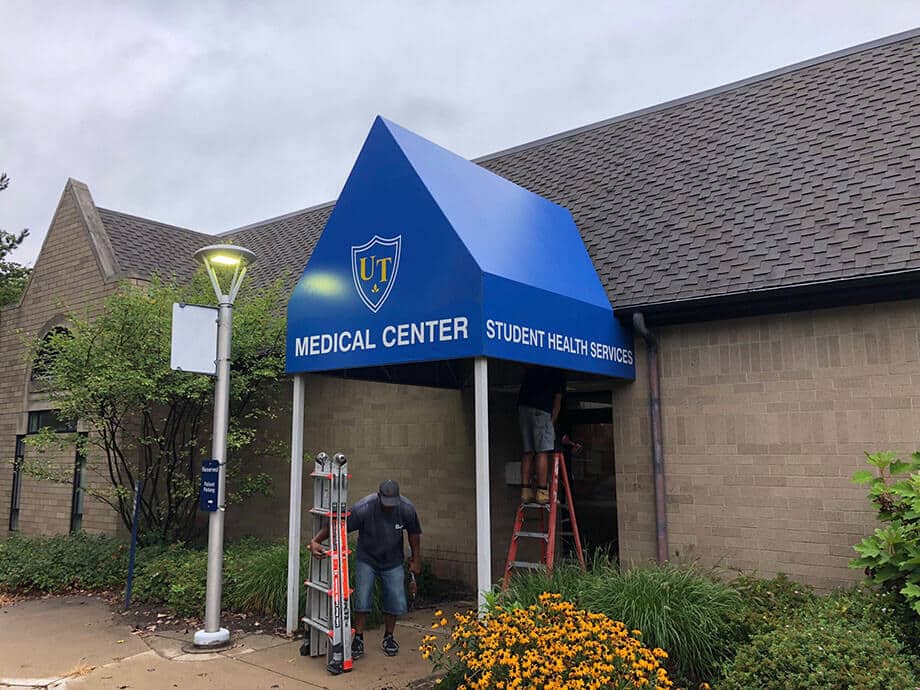 Another awning design commercial awning contractors offer is sheet metal awning designs. Built with a heavy-duty metal structure, sheet metal awning designs provide continuous protection from the elements and a boost in building visibility. Additionally, sheet metal awnings keep a building's entrance dry by encouraging customers to close their umbrellas under the awning rather than inside the facility.
Businesses interested in improving exterior appearance will significantly benefit from the design of sheet metal awnings crafted by awning contractors. Sheet metal awning designs is just one of the many high-quality awnings produced by Marygrove Awnings, a reputable commercial awning contractor highly valued by businesses.
Retractable Awning Design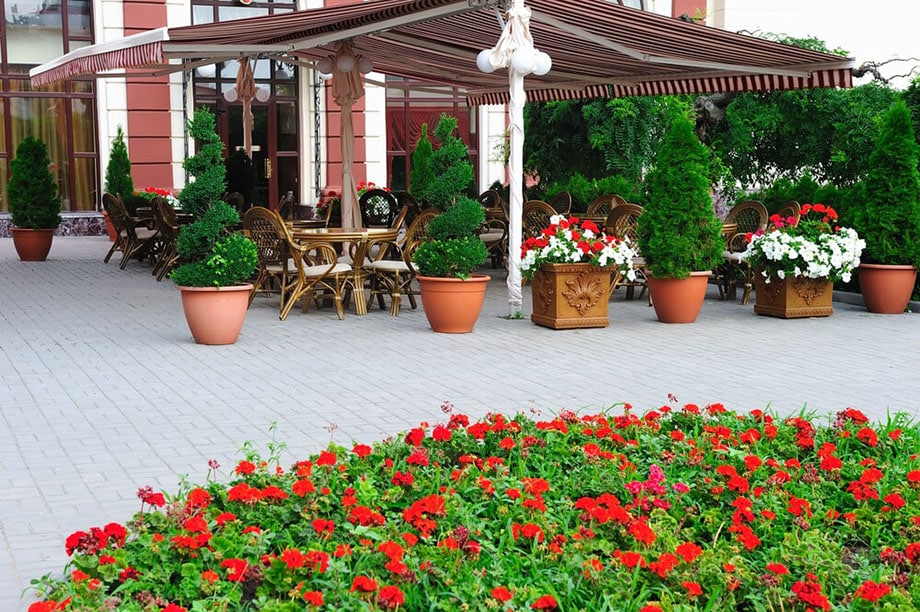 Business owners seeking a flexible awning design will value the versatility of a commercial retractable awning. The functionality of a retractable awning design makes this type of awning a favorite among businesses of all kinds, including popular services and retail businesses.
Retractable awnings open a world of possibilities for businesses, including increased visibility, extra protection from the weather, decreased cooling costs and improved business appearance. Consider installing a retractable awning design from an awning contractor such as Marygrove Awnings to ensure awning quality and effectiveness.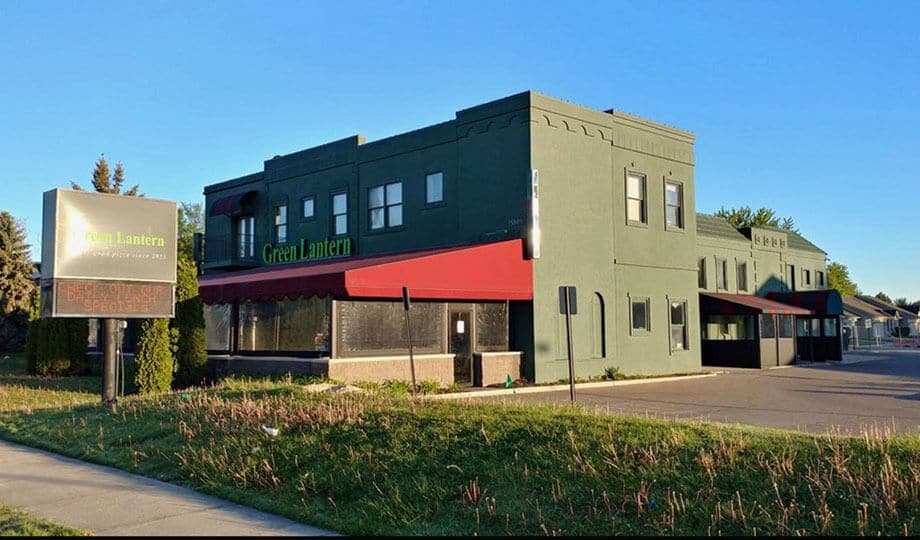 Another type of awning produced by commercial awning contractors is the restaurant awning design, an awning uniquely crafted for the purpose of expanding outdoor seating and increasing the outdoor seating season. In addition to extending a restaurant's seating capacity, the restaurant awning design boosts your business' presence to help your building stand out among other local restaurants.
A restaurant awning design is built to offer excellent air quality while shielding patrons from intense UV rays. Furthermore, many restaurant awning designs such as Marygrove Awnings' Outdoor Seating Awnings are combined with window shades and solar screens to further improve air circulation.
Ability to Create Custom Commercial Awnings
Among the many considerations to contemplate when sourcing a commercial awning contractor is whether an awning contractor has the ability to create custom commercial awnings.
Custom awnings benefit businesses in numerous ways. Not only do they improve the look and feel of your facility but enable local residents and tourists to easily identify your shop. Crafted to coordinate with your building's color scheme and architectural design, custom-made awnings increase visibility while providing a captivating appearance to the public.
Many commercial awning contractors offer a variety of commercial awning designs that may be tailored to fit your business' needs. Such designs include custom metal awnings and custom retractable awnings, both of which can be fully adjusted to precisely suit your business.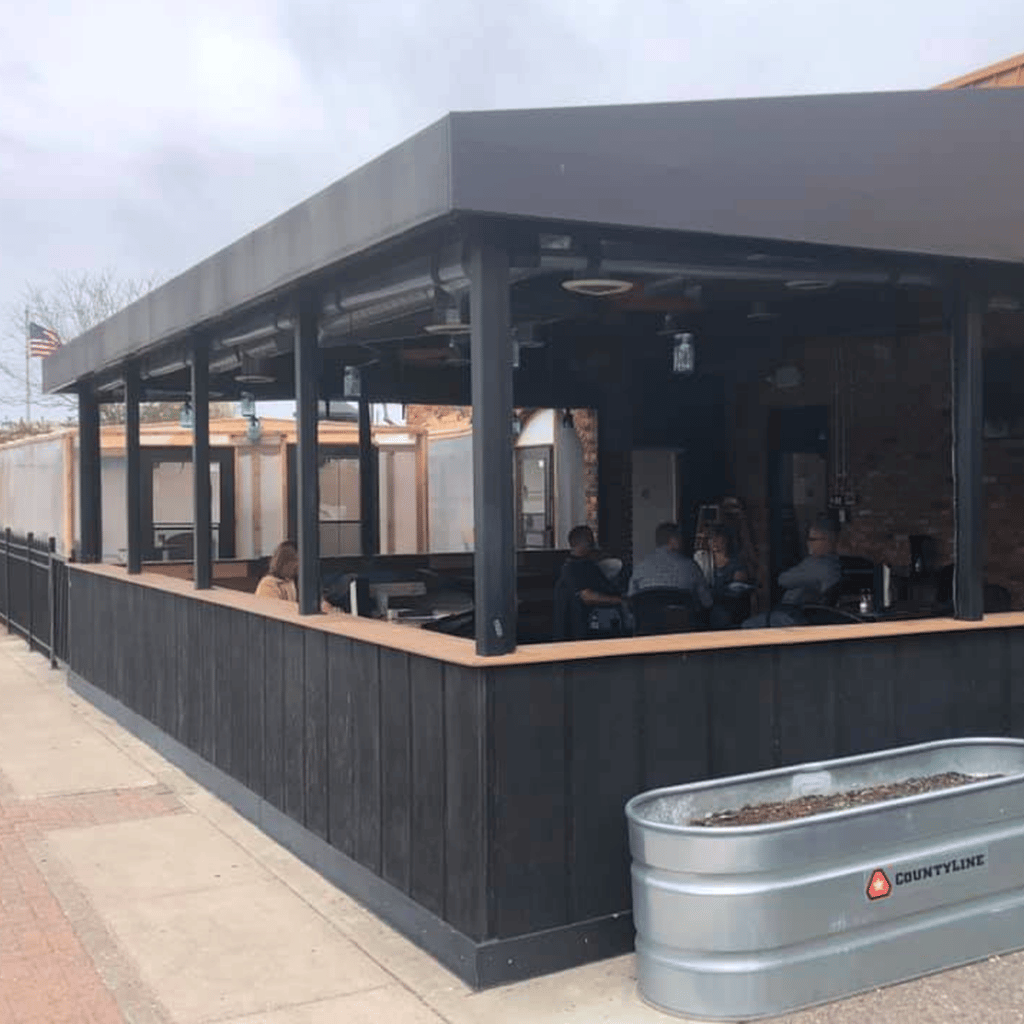 If you desire to design your awning in a particular fashion, consider working with an awning designer such as Marygrove Awnings to craft the custom awning of your dreams. Not only does Marygrove Awnings offer innovative commercial designs—including high-quality storefront awning design, sheet metal awning design, retractable awning design and restaurant awning design—but this commercial awning contractor works with businesses to create custom commercial awnings.
Friendly and Helpful Customer Service
The final consideration to review when evaluating a commercial awning contractor is customer service. Customer service representatives should be friendly as well as knowledgeable about awnings for businesses when assisting you in selecting the ideal commercial awning design.
Because customer service affects your overall awning experience, it's important to identify awning services before settling on a particular commercial awning contractor. Working with customer service representatives should be pleasant as well as helpful when deciding upon the best commercial awning for your business.
If you're seeking a commercial awning contractor with professional awning services and high-grade awning designs, look no further than Marygrove Awnings, a leading awning