About Our Condo Retractable Awnings
In addition to retractable and commercial awnings, Marygrove also offers awnings for condos. A Marygrove awning changes your deck from a sweltering, unusable space to a shady, comfortable gathering place perfect for dinner parties and card games. We offer a variety of sizes; our smallest awning is perfect for condominiums and is the most cost-effective. They come with peace of mind since we'll help you with every step of the process.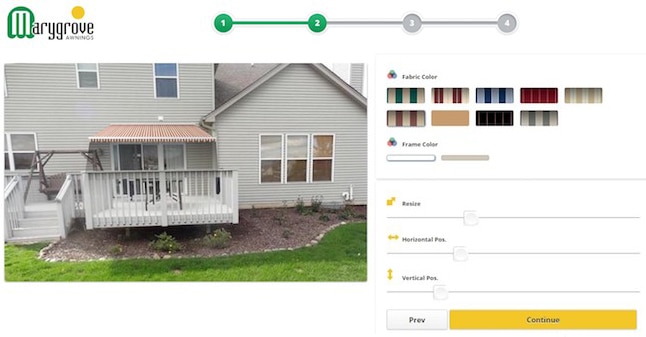 Home improvement can be a scary process, especially when you're adding awnings for condos. However, Marygrove's awning experts make the most tedious decisions easy! Using our state-of-the-art software program, we can help you accurately plan for your new awning. Our program can illustrate the look and design of an awning on your condominium. You can even change the color with the click of a button, which allows you to see exactly which fabrics coordinate with your color schemes.
We are committed to helping you fulfill your vision. Our dedication to quality continues down to the threads of our fabric. Customers can choose 100 percent solution-dyed fabrics or our new eco-friendly polyester fabric. Marygrove's high-quality materials ensure that your awning will add value to your condo.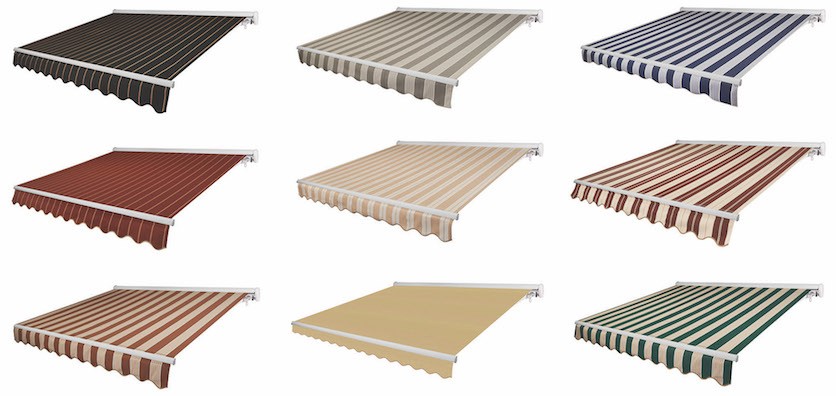 Apply online or work with a Marygrove Awning representative to find convenient payment options for your retractable awning, including monthly payments.
*Subject to credit approval. Apply Online.