About Our Outdoor Seating Awnings
Marygrove's awnings for outdoor seating are an excellent way to expand your business. Outdoor seating has become the standard among restaurants. Adding covered seating will allow you to increase the number of tables and chairs you have. Patio seating is also an affordable way to extend your business to include early spring and late fall, especially if you use our rolling screens.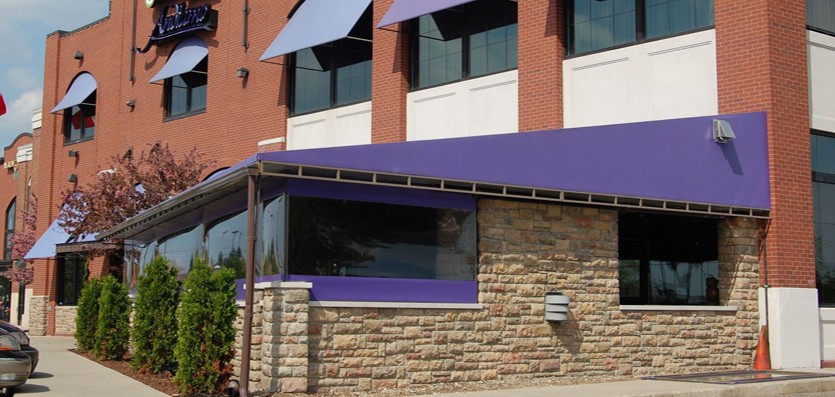 Our outdoor awnings are compatible with our multifunctional rolling screens. These screens can be used in the summer to protect customers from direct sunlight or in the fall to prevent heat from escaping. Since we use PVC-coated fiberglass properties, the screens are easy to see through and have excellent ventilation.
Expand Your Business's Seating Area
Adding one of Marygrove's outdoor awnings is a cost-effective way to increase your restaurant's seating. Whether you are on a limited budget or your location is landlocked, outdoor seating will increase your curb appeal and can help bring in customers who want to enjoy sitting outside while they dine.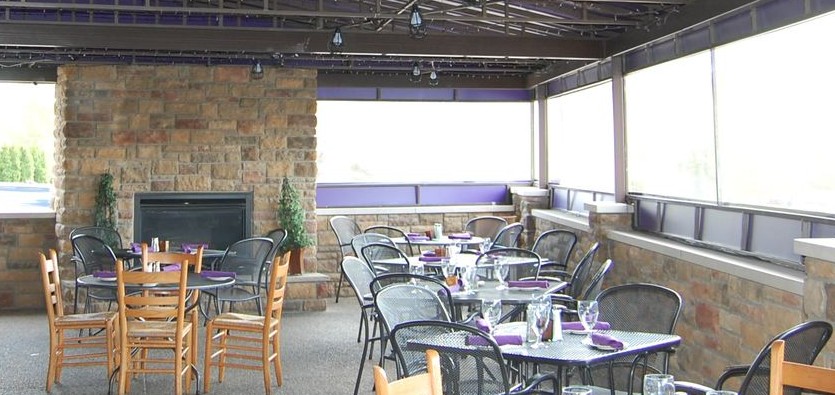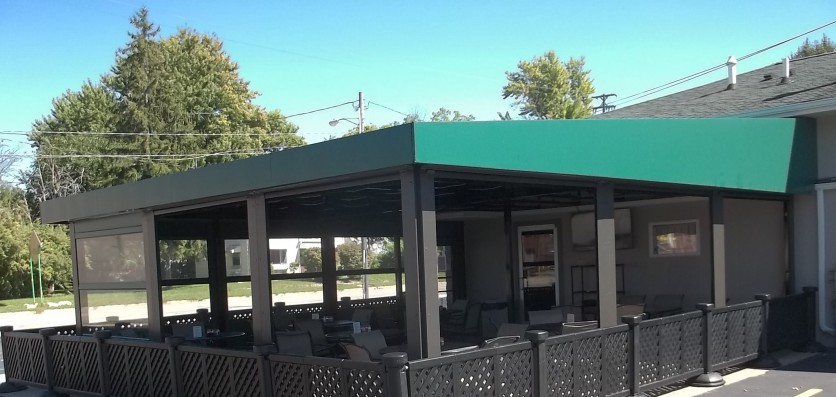 Expand Your Outside Seating Season
Generate more income from your outdoor seating area with a covered enclosure and Marygrove roll screens. An enclosed patio allows you to better control the temperature by rolling the screens up or down. Keep your customers comfortable no matter what the weather and they'll keep coming back.