About Our Metal Standing Seam Awnings
Marygrove standing seam awnings are designed to enhance any structure for years to come. Built to last, our metal awnings use substructures with durable finishes that require very little maintenance. Our standing seam metal panels come in a variety of different widths, gauges and colors and are coated with specialty metals. This means we are able to color-match your design and color schemes and create a custom design to incomparably suit your business's needs.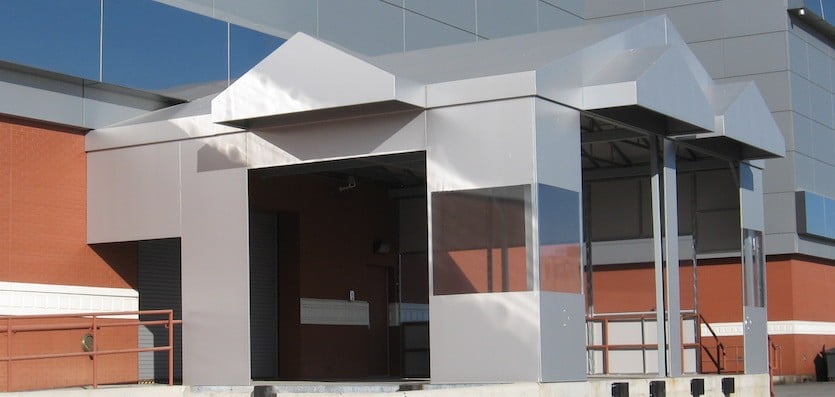 Nothing lasts longer than metal awnings. Awnings from Marygrove are designed for longevity since they require very little maintenance. All awning components are sealed and finished to ensure they can withstand the elements. Our factory finishes see to the uninterrupted maintenance and continued beauty of your business's fixed awning.
Marygrove metal awnings can be customized to meet the needs of your business. Our design experts will work with you to create a structure that not only enhances your business but will also last. We are able to create unique designs to coordinate with the facade of your building. Marygrove also uses specialty coatings on the metal framework of fixed awnings that can be matched to any color scheme.