A commercial awning can help your business make a great first impression. The right window and walkway coverings can bring customers in and help boost your business.
From concept to completion, when it comes to commercial awnings, storefront or general awnings for business Marygrove does it all. Our team of sales professionals, designers, fabricators and installers has you covered. Together we can design the best and most cost-effective way to enhance your business.  Complete the form below to see how the Marygrove team can bring your ideas to life.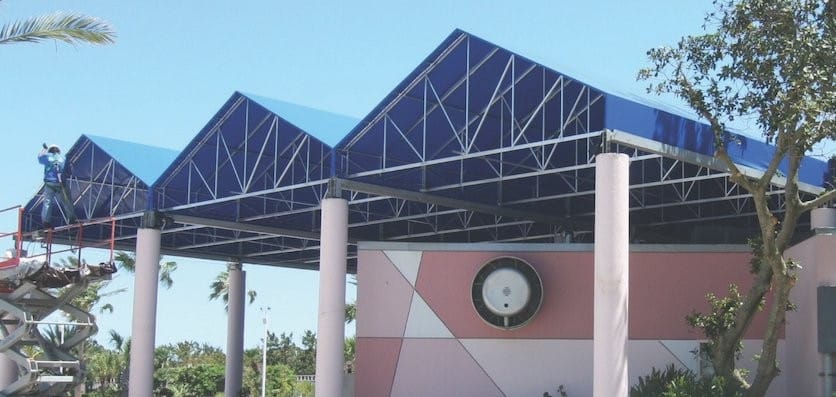 Metal Standing Seam Awnings
Marygrove can create awnings to suit the needs of your business. Nothing lasts longer than metal awnings; ours are low maintenance and extremely durable. This means you will have years of uninterrupted beauty and effortless care.
Storefront awnings have the power to bring customers inside. Using the proper color, message and location will increase your business's curb appeal. Store awnings can be used to dress up your business's facade as well as advertise its services. Marygrove can help you make the best first impression possible with an awning tailored to your needs.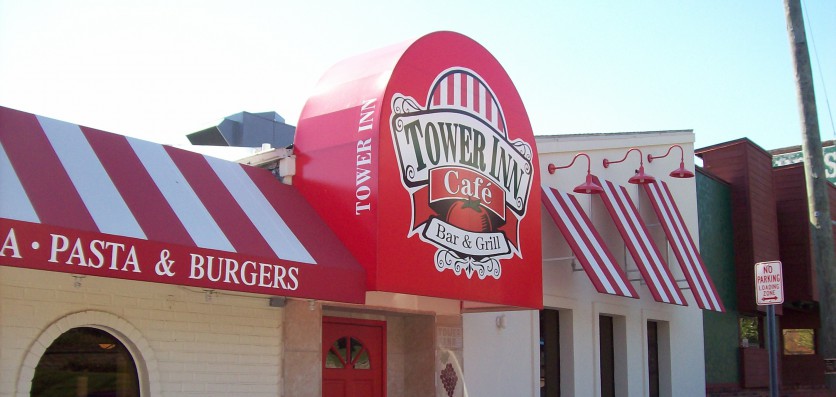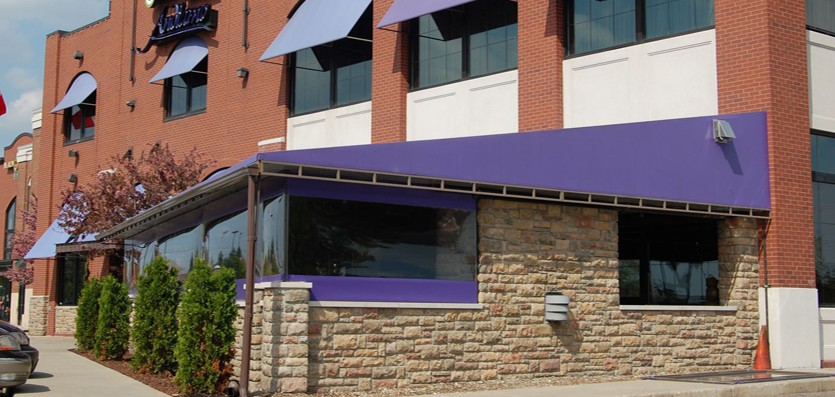 Outdoor seating awnings are one of the best ways to expand your restaurant. An affordable option for business expansion, adding outdoor awnings can also increase your seasonal business as many people enjoy dining outside during late spring, through summer and in early fall. Adding an awning from Marygrove will add value to your business.
Marygrove's smoking shelters can be custom-designed to meet the needs of your employees and customers. They are semi-closed structures created to house individuals smoking and shield them from unpleasant weather. We use the highest quality materials that require absolutely no maintenance.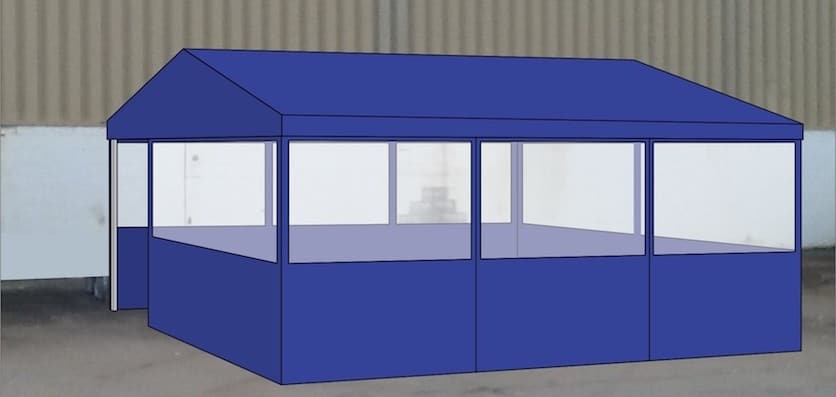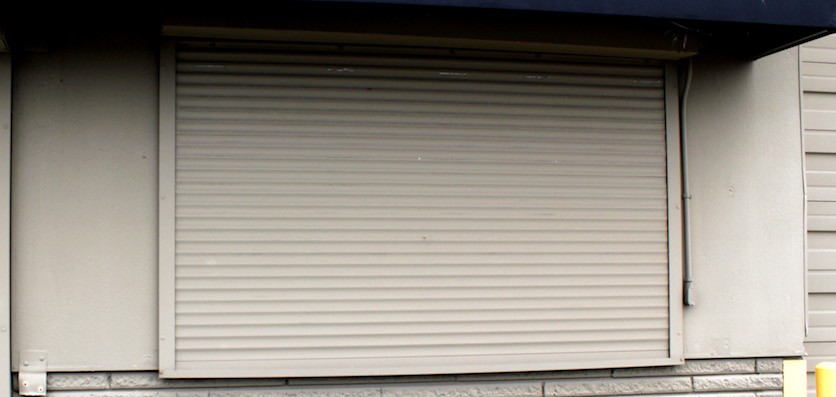 A rolling shutter from Marygrove can provide weather protection while increasing energy efficiency. They can protect windows from gale-force winds and flying debris. Adding one can reduce the amount of sunlight that enters your building during the sunnier months as well as prevent heat from escaping during colder months.
First impressions are key for continued business. Do you own a B2C business with a physical location? Installing commercial awnings can enhance the exterior, making it appear a more welcoming environment.
Some Awesome Commercial Awnings Built by Marygrove