From concept to completion, when it comes to commercial awnings, or general awnings for business, Marygrove is the awning company that does it all. Our team of sales professionals, designers, fabricators, and installation crew have you covered. Together, we can design the best and most cost-effective way to enhance your business. Our process is efficient, timely, and has real-life reviews from hundreds of businesses thought-out the greater Detroit area. Complete the form below to see how the Marygrove team can bring your ideas to life.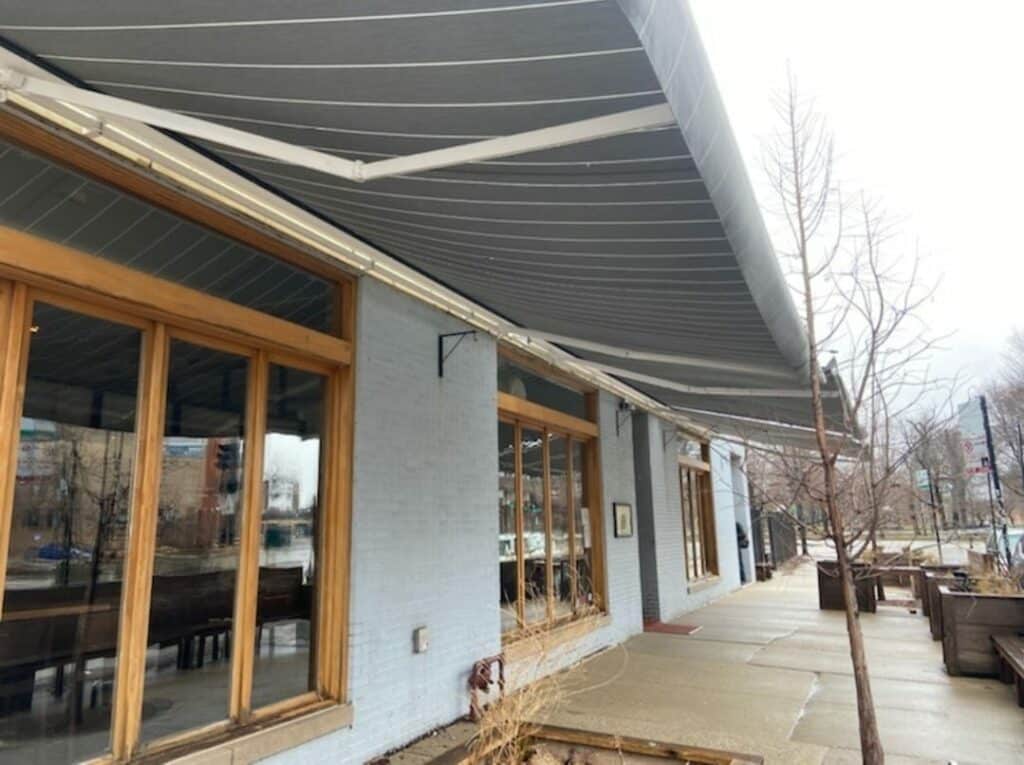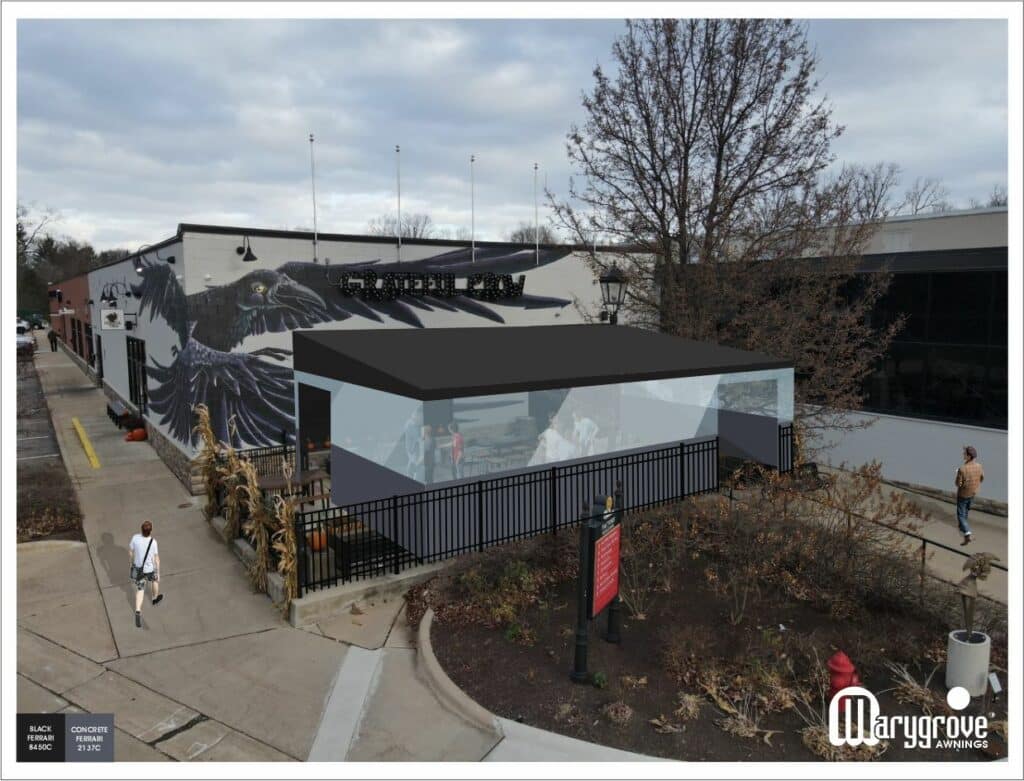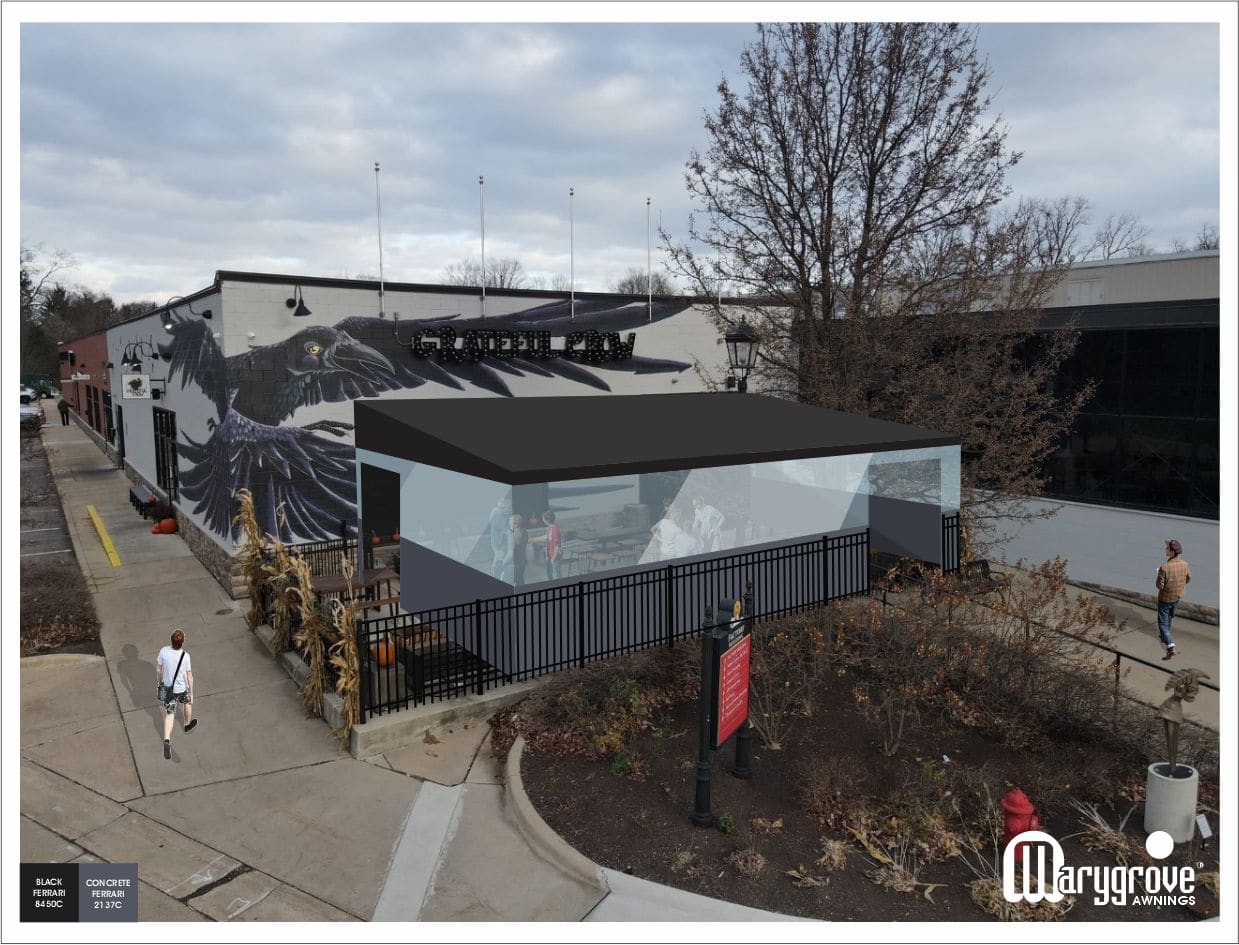 Commercial Awnings For All Industries
We do commercial business in and near Detroit, Michigan, and its surrounding areas as well as northeast Ohio. Although a lot can be learned about commercial awnings on our website, make sure to come in and visit our showroom in person. Our photos give you an idea of the quality of our commercial awnings, but seeing some of our commercial awning products in person will give you the complete Marygrove experience. Plus, we'd love to talk to you and see how we can help you as you consider adding a commercial awning onto your business location(s). 
Marygrove provides truly incomparable services when it comes to commercial retractable awnings. With speedy delivery and expert contractors who have extensive installation experience, we help enhance the style of your business while delivering the professional service you deserve.
No matter the time of year, we are at your service. As a manufacturer of top-quality commercial retractable awnings, we can decorate your businesses and patios with style. We carry standard-size awnings, but can also create the perfect custom awnings for your business. You provide the dimensions, and we supply, deliver and install the final product. 
Still Have Questions About Buying A Commercial Awning?
Are you unsure what type of commercial awning to buy? Our experts can help guide you through the online purchasing process and offer ideas to make sure you get the best commercial awning for your business.
Marygrove Awnings offers a wide selection of awnings, both residential and commercial. Our motorized retractable awning systems are favored among homeowners, and our outdoor seating awnings are preferred by countless business owners. Ready to buy a commercial awning? Schedule a free consultation with one of our top-flight customer service representatives to help you discover your exact needs.
First impressions are key for continued business. Do you own a business-to-consumer business with a physical location? Installing commercial awnings can enhance your facility's exterior, making it appear to be a more welcoming environment. Do you have a patio that could use some additional shade? Installing an awning can really help make your outdoor space more desirable for clients.
Let's take a look in closer detail at the types of commercial awnings that Marygrove can create for you. You may find that the whole process is fun and exciting as you see your commercial awning plans materialize.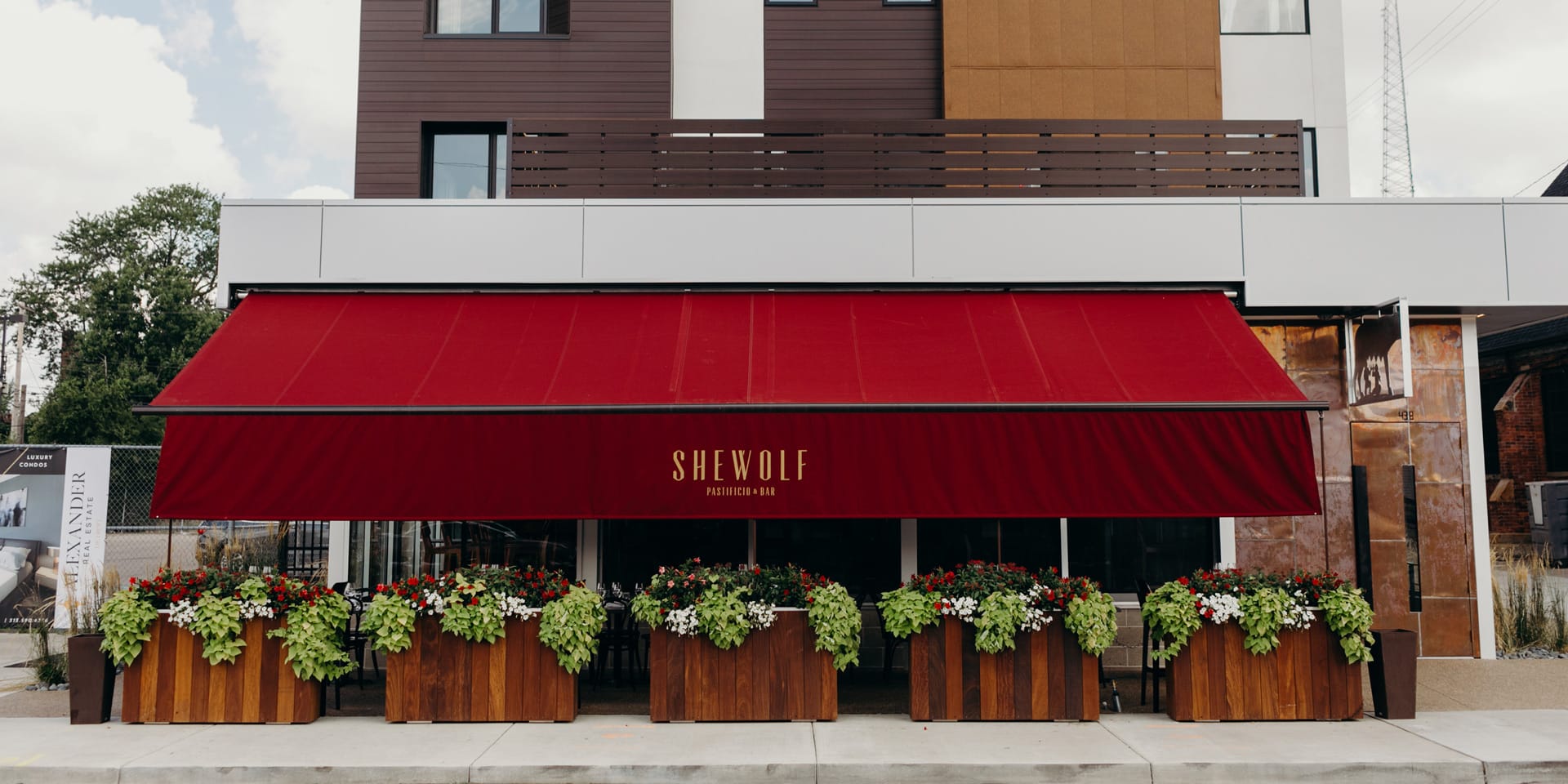 Outdoor seating awnings are one of the best ways to expand your restaurant patio. An affordable option for business expansion, adding outdoor awnings can also increase your seasonal business as many people enjoy dining outside during late spring, through summer, and in early fall. Providing shade from the sun, awnings are a great way to get more people on your patio. Adding an outdoor seating awning from Marygrove will add value to your business and generate more patrons.
Louvered roof systems can present a whole world of possibilities for a business' outdoor seating areas. These systems' louvers, or horizontally positioned slats, are angled to allow air and light to pass through while keeping out rain. Left unchanged, the louvered roof will provide shade when you want it, open it up and you have sun streaming onto your patio.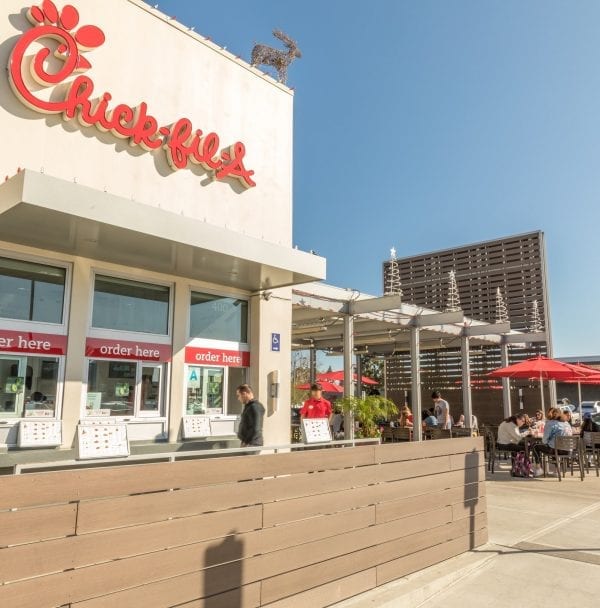 First impressions are key for continued business. Do you own a B2C business with a physical location? Installing commercial awnings can enhance the exterior, making it a more welcoming environment.