About Louvered Roof Systems
Louvered roofs open a world of possibilities for your outdoor seating area. A series of horizontal slats (louvers) angled in a way to admit air and light while keeping out rain, the concept of louvered systems has been around for ages. It encompasses everything from the classic window shutters to modernized motor-operated louvered roof systems.
Whether you run a restaurant or are looking for a patio cover for your home, an Arcadia Louvered Roof System can revolutionize how you use your outdoor space.
Adding patio covers can increase your establishment's visibility and make it draw in more passersby. Louvered roof system makes it easy to create a climate- and light-controlled environment that will please any guest.
Investment Quickly Returned
Louvered roof seating is a smart decision for many businesses and usually provides a quick return on investment. Not only are you adding a new revenue area but outdoor dining is generally more comfortable and relaxed.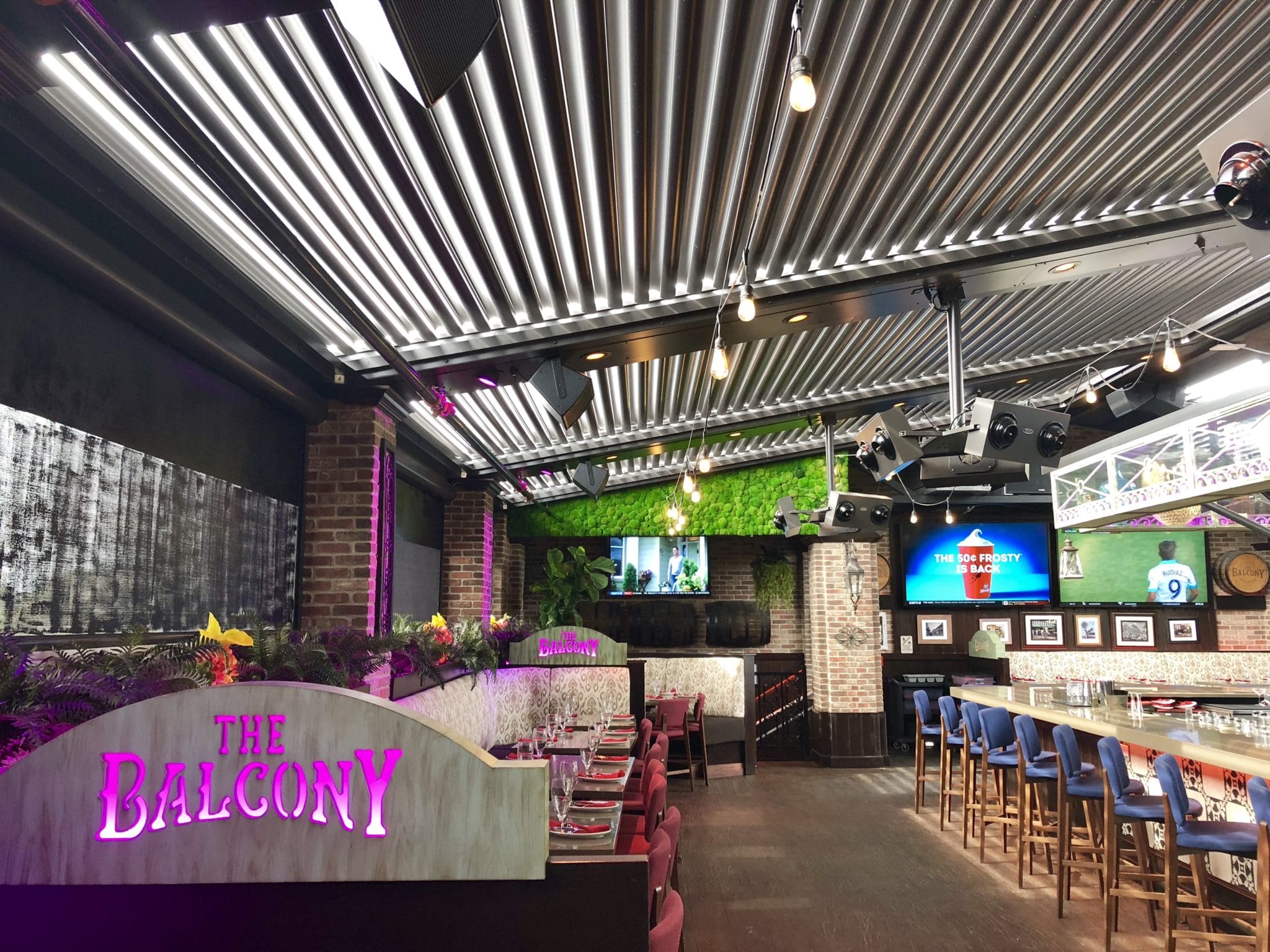 Apply online or work with a Marygrove Awning representative to find convenient payment options for your retractable awning, including monthly payments.
*Subject to credit approval. Apply Online.