What Is A Retractable Pergola Canopy?
A retractable pergola canopy is made from a series of horizontal slats angled to admit light and air but keep out rain and heat. If you're looking to add a more solid structure to your home a louvered roof is just what you need!
Pergolas add appeal to the exterior of your home. One of our new favorite products, the retractable pergola canopy, is designed with convenience and comfort in mind so you and your friends can keep it cool and casual.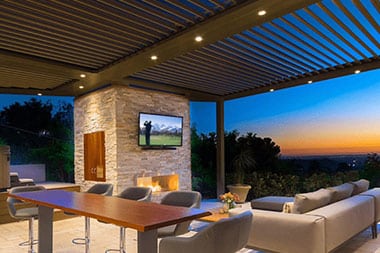 A retractable pergola canopy is uniquely designed with moveable louvers and slats that rotate a full 180 degrees with the push of a button. Adjust to the changing weather has never been easier! The battery-powered system lets you quickly and precisely adjust the angle of your louvered roof. You have complete control whether you need to adjust to the setting sun or a pop-up thunderstorm.
The original louvered roof system has been improved and perfected since its inception in 2011. Its award-winning pivot design gives a full 170° range of motion to provide a cool oasis regardless of the sun's position. Now integrated with iLouver technology, the Pivot can intuitively control the effects of the weather to enhance your outdoor lifestyle.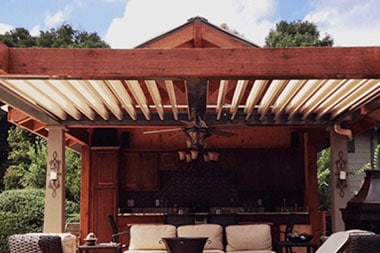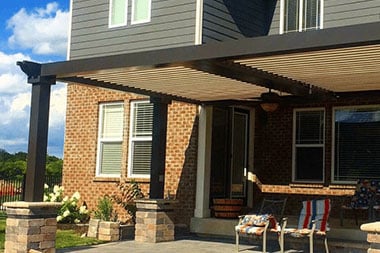 We listened and challenged our design team do what no other louvered roof can do… give you full sky. The Slide gives you the ability to open the space above you while maintaining the versatility of the Pivot. By combining these two features, the Slide will totally revolutionize the way we view outdoor living.
Apply online or work with a Marygrove Awning representative to find convenient payment options for your retractable awning, including affordable monthly payments.
*If paid in full within 18 months